The new brand model for a society in transition.
In a society in transition – can brand work remain as it is? We live in a time of intense social tension and unpredictable consumer behavior. Which impact does this situation have on brand work?
The takeout from our study
The current cultural-psychological upheavals have a massive impact on brand perception. Brands today unfold their impact in a completely new way:
Brands mediate between paradoxical fields of need.
This is based on – a paradoxical field of tension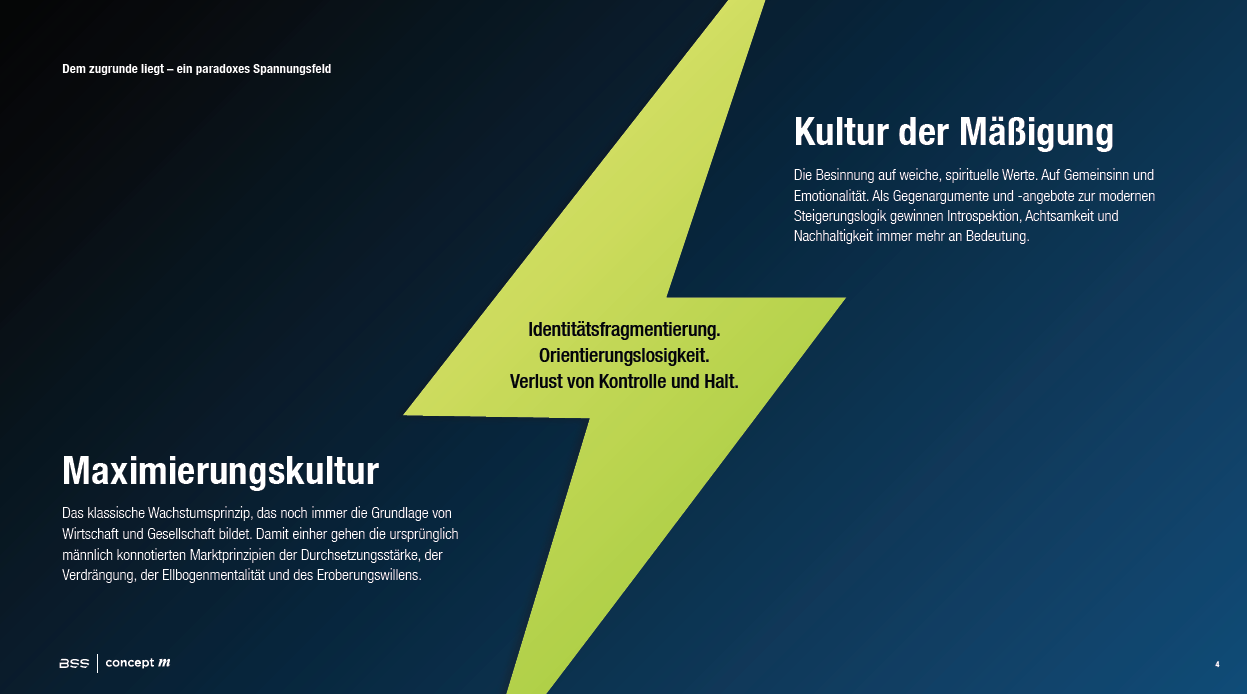 Maximization Culture
The classic growth principle, which still forms the basis of the economy and society. This is accompanied by the originally male-connoted market principles of assertiveness, repression, elbow mentality and the will to conquer.
Culture of Moderation
The reflection on soft, spiritual values. On public spirit and emotionality. As counterarguments and offers to the modern logic of increase, introspection, mindfulness and sustainability are becoming increasingly important.
---
What's in it for me?
Today, brands unfold their impact in a completely different way than classical teaching suggests. In our study, the images and messages of brands that address a single archetypal motif did not prove to be effective. Rather, it was those that simultaneously integrate a need of an opposite field.
Those who thus form a kind of sphere from opposing motifs.
Brands are successful when they not only send one-dimensional messages but convey them in virulent conflicts.
---
The SPHERES OF BRAND IMPACT® model
In order to make this knowledge usable for practical brand work, we have derived a brand model with six spheres from the results of the study: The SPHERES OF BRAND IMPACT®. They represent the new spheres of brand communication.
The model serves as a compass for brand management and makes it possible for the first time to develop specific solutions for the relevant sphere. Aligned to the target groups of a brand – to generate maximum impact.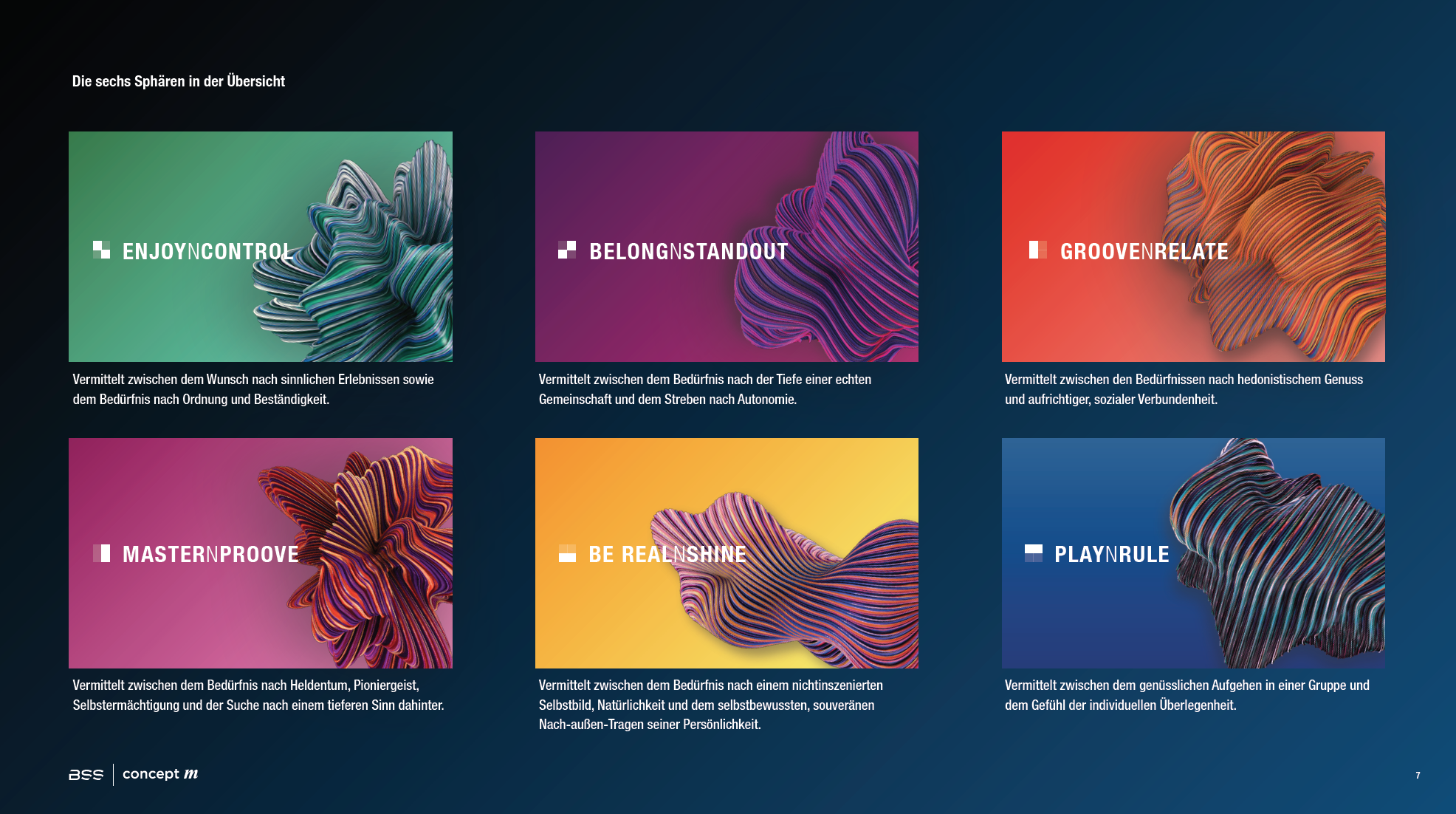 ---
Spheres of Brand Impact®
The new brand model by concept m and BSS
---
YOUR CONTACT PERSONS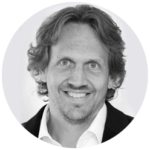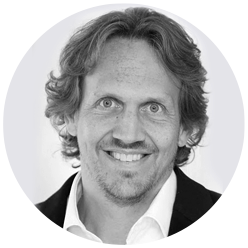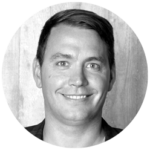 ---
Articles on the topic
2019-11-21 Horizont Nr. 47 vom 21. November 2019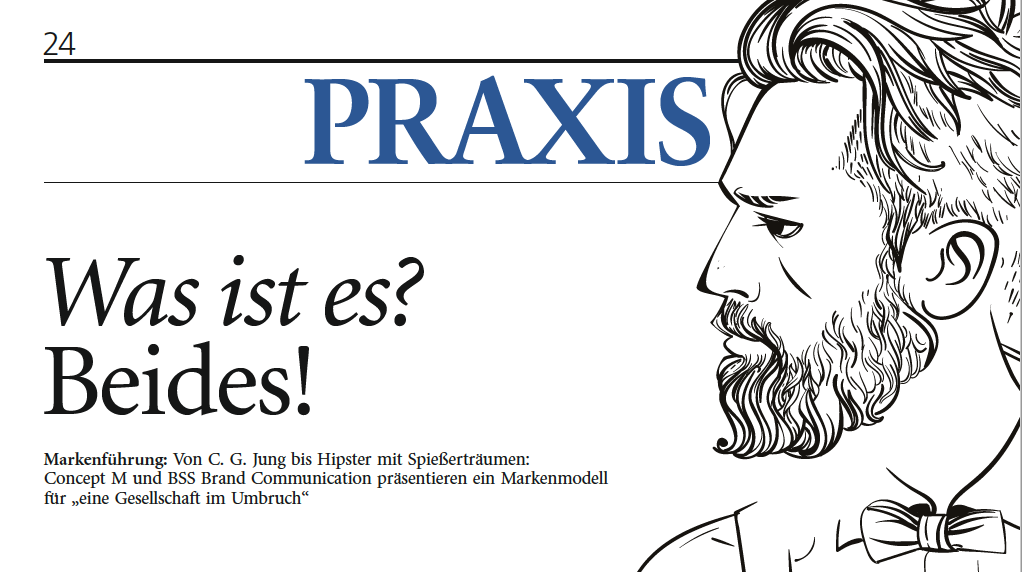 ---